.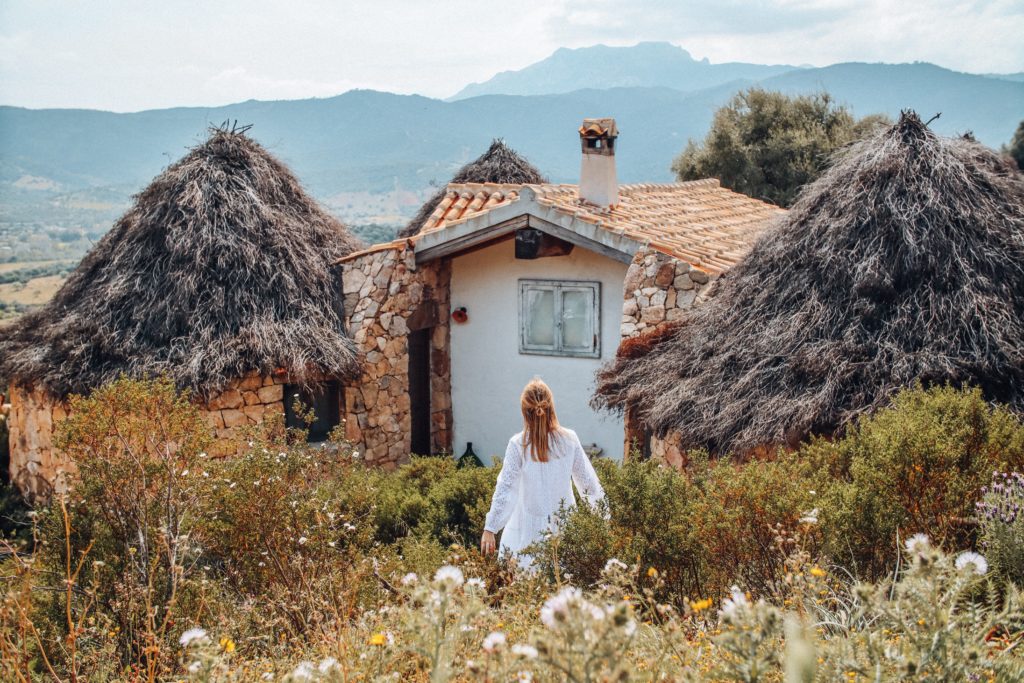 .
Hanna Thomas e Boyan Ortse from London travel the world creating super high quality visual contents in the most amazing places.
That's why on their Instagram accounts they reach 31,000 (@solarpoweredblonde) e 22,300 (@boyanoo) followers!
We're honored to have been chosen as their favourite location in Sardinia and we show you here their photogallery and video-story!
.
.
Here is what Hanna says about her stay:
.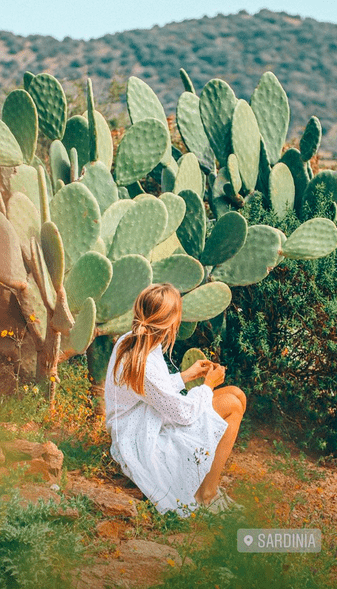 "We had the best time at this amazing location in Sardinia!
We stayed in this gorgeous guesthouse surrounded by the Sardinian countryside. The type of house is called a Pinnetu – this is a type of hut that used to be used by shepherds in Sardinia a long time ago.
The whole stay is an experience, each room has a different colour and combines essential oils and aromatherapy. I stayed in the Myrtle Room, which helps respiratory condition, which is perfect as I suffer with asthma.
The hosts Valeria and Marina were so so lovely, some of the kindest people we have met. We were very well taken care of, the room was very clean and the bed was so comfy.
Each morning I woke up to birds and the sun shining and each evening the sky was full of clouds! It really was the most peaceful place.
The aromatherapy in the Myrtle Room was amazing. My breathing was so good while I was there. Especially as the hut is in the middle of nature, flowers and greenery all around.
As it is out of the way, there were stars all around to see at night. It was such a unique place to stay. Perfect views and so many unique touches around, like very comfortable arm chairs around the huge grounds which are lovely to explore.
It is also not a far drive to some beautiful beaches and there are shops for groceries in Torpe nearby. We would love to come back again and would recommend anyone to stay here for a truly unique sensory experience.
I have some essential oils to take home so I can experience a bit of Sardinian aromatherapy at home! Would come back in a heartbeat. Thank you for the most amazing stay!!! "
.
Hanna Thomas
.
.
"What a place! Definitely we're coming back…
We had the best time!
…Take a plane to Sardinia!"
.
Boyan Ortse
.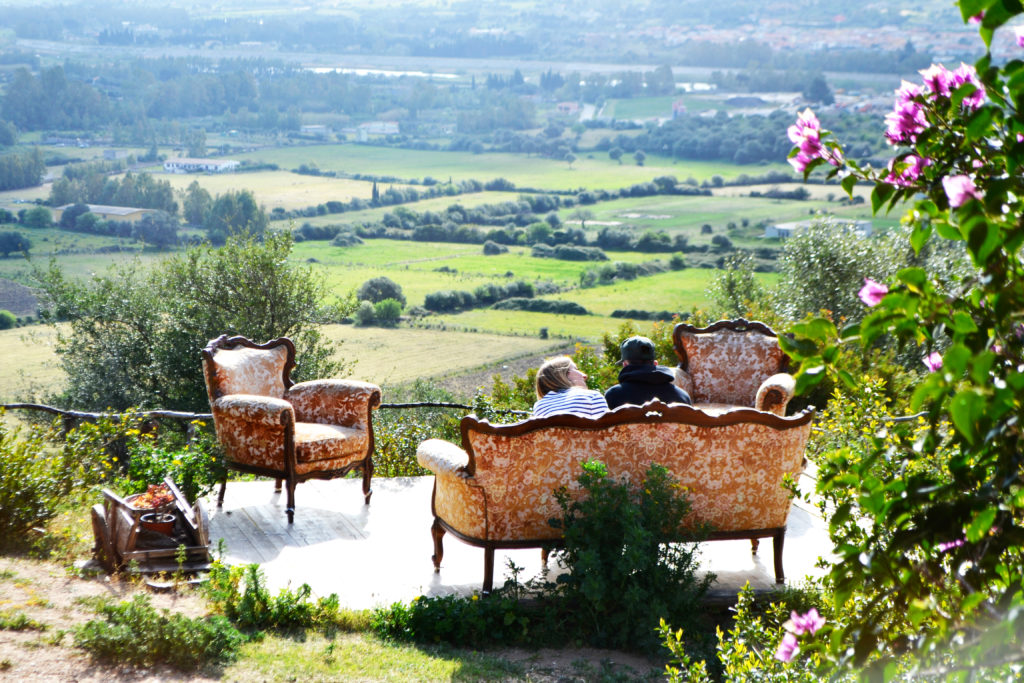 .
And here's their masterpiece, the video-story:
.
.
What are you waiting for? Choose your dates and come find yourself in plain nature…
.