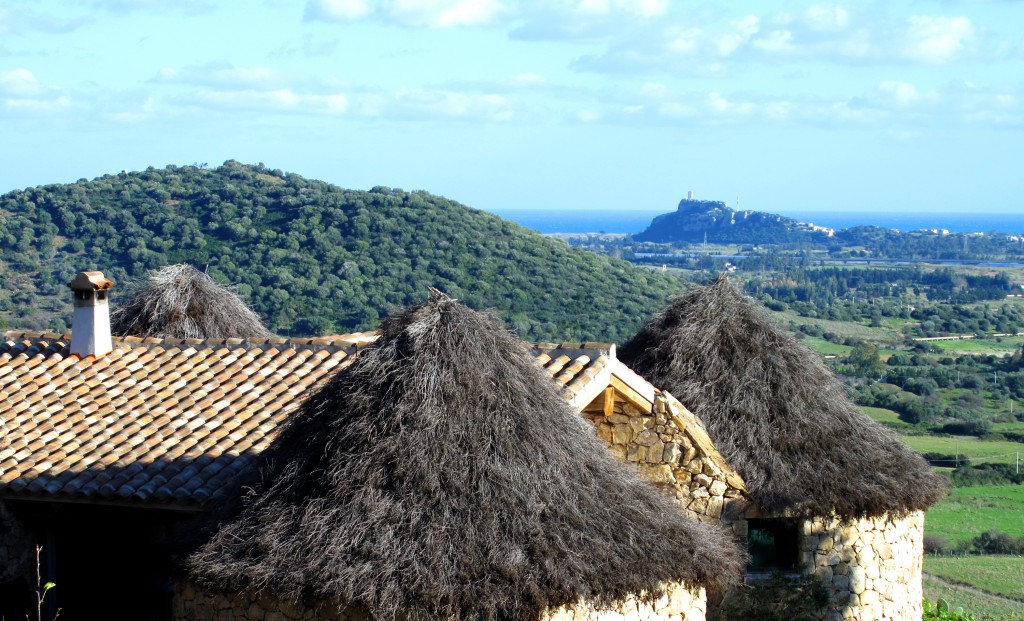 Get the authentic mediteranean experience in our fully furnished pinnettos.
The pinnettu is the typical hut of the ancient shepherds of central Sardinia, with a circular stone base and a roof of resistant tree branches.
Each pinnetto is equipped with double or twin beds and a private bath, whilst in the central common room we pamper you with a genuine km0 breakfast.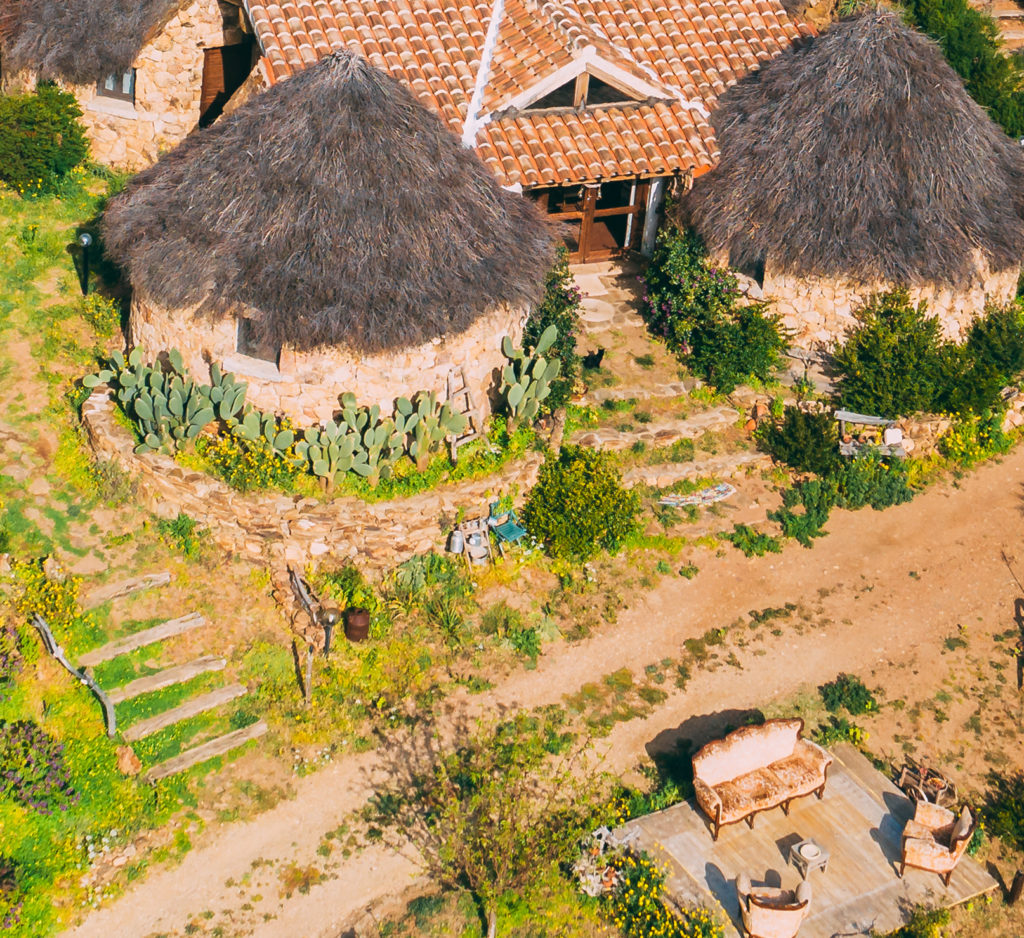 Each room is characterized by a unique sensory path and an essential oil (the essence of a Sardinian endemic plant).
They are finely furnished in an essential style as in ancient times and reflect the original elements of Sardinian houses: the raw concrete floors, the electrical system with ceramic knobs, wrought iron lamps and rustic shutters on the windows…
The structure of Essenza itself is a reconstruction of the ancient four-lobed nuraghe (that is, a single central room with four circular chambers at the corners), just like the Nuraghe San Pietro that we have downstream.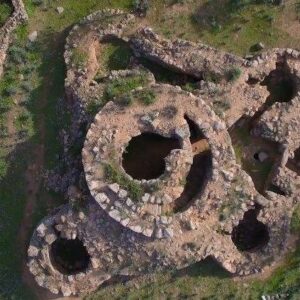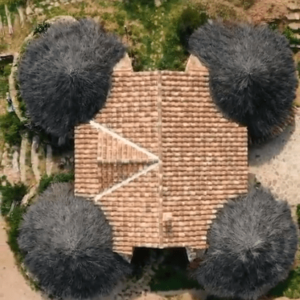 Our 4 Typical Accomodations
Myrtle Room
Purifying Effect
Color of the environment: white
Aromatherapy: Myrtle essential oil
Air Conditioning
Private Bathroom with Shower
Hairdryer
Mini Fridge
Private Entrance
Private Parking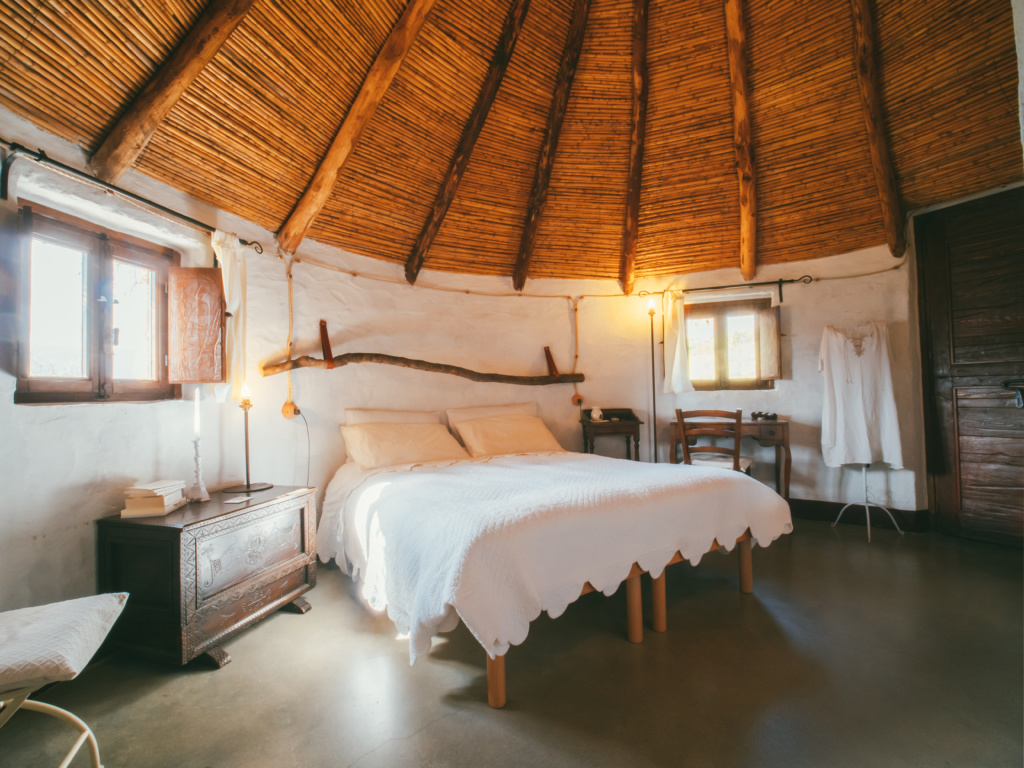 Juniper Room
Balancing Effect
Color of the environment: green
Aromatherapy: Juniper essential oil
Air Conditioning
Private Bathroom with Shower
Hairdryer
Mini Fridge
Private Entrance
Private Parking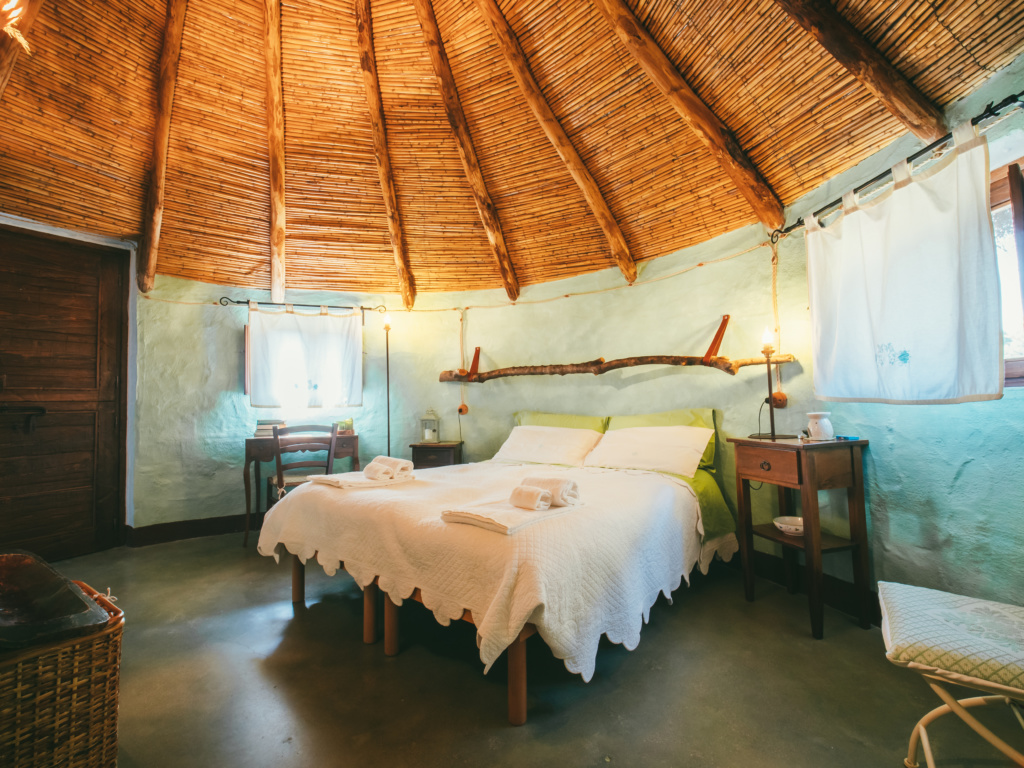 Lavender Room
Relaxing Effect
Color of the environment: purple
Aromatherapy: Lavender essential oil
Air Conditioning
Private Bathroom with Shower
Hairdryer
Mini Fridge
Private Entrance
Private Parking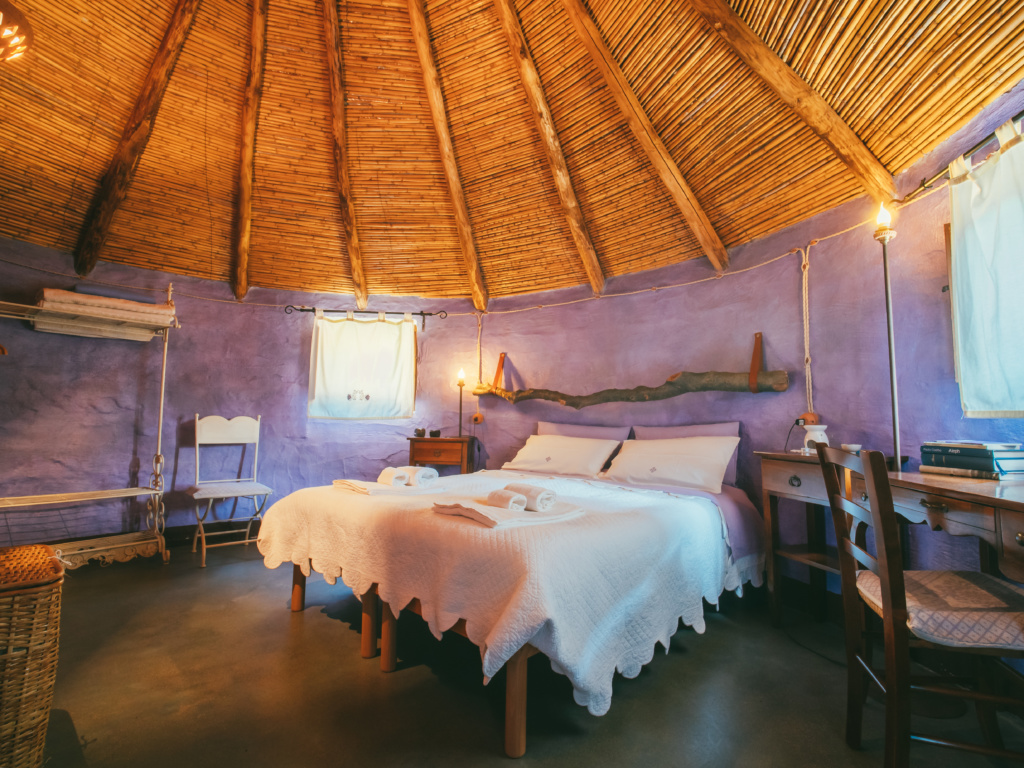 Helicrysum Room
Energizing Effect
Color of the environment: yellow
Aromatherapy: Helicrysum essential oil
Air Conditioning
Private Bathroom with Shower
Hairdryer
Mini Fridge
Private Entrance
Private Parking