"Rediscover your essence going back to the origins. The natural and primitive luxury of the soul."
.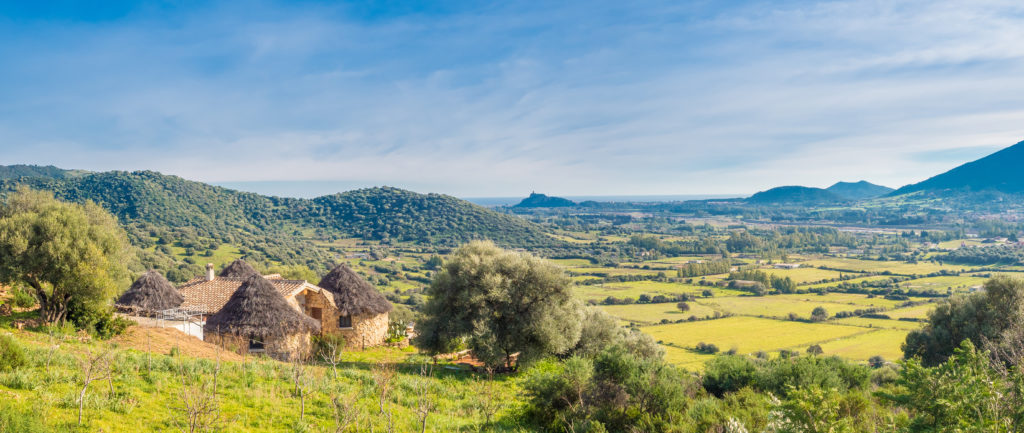 .
.
You're made of wind when you think. Of water when you're touched by emotions.
You're a soil bud from the ground in your plans. You become animal again when you want something.
.
The voice inside that reminds you who you are speaks in the language of Nature.
.
Like any other language, it has to be practised or it's lost – but it needs the right context for its expression.
.
Stop for one moment. Try to remember. There was a time when you could communicate with the Whole and enter the life flow.
You had everything because you were everything.
Nowadays someone might tell you "yes, before we were born", or "yes, you will feel like this when you die!". Religion, for instance, states this kind of things.
.
The truth is that life –what happens between your birth and your death– is the more INTENSE and TOTAL sensory experience that has ever happened to you.
But you waste it doing something else, believing in something else.
Actually, you've always been part of the nature – a living organism in sintony with other beings – until something taught you how to separate from it. To make a distinction between you and life.
This something is called in many ways. "Adulthood". "Growing up". Someone calls it "civilization".
"Modern society". "21 st century". Or "Industrial Age".
.
It's the "Culture of the Machine", of man like a gearwheel necessary to put into action a mechanism which is bigger than him, decided by others, elsewhere than in his center.
Man as a blind instrument of a shortsighted work, that often doesn't take you anywhere. The robot man.
Does it sound familiar?
.
If it happens to you to feel caught in the contraption of the industrial age, if it happens to you to feel slave to dehumanizing rhytms, a pawn on a chessboard of misleading objectives, an automaton of senseless days, well… I have bad news for you. Nobody will help.
.
Nobody will come at a certain point to tell you: "Ok, now you've arrived. You can slow down. You can enjoy the life you deserve."
First, because according to this era's society YOU'VE NEVER ARRIVED, you can never slow down, because you're never ENOUGH something.
Second, because even if you got somewhere, you would have done it AT THE PRICE OF your interior and exterior vitality, that is it would probably be too late to manage to PHISICALLY AND MENTALLY regain your original source of naturalness, spontaneity, freedom. Your original vitality.
.
Because of this, every day you keep waiting could be lethal.
It could mark the limit between the "You" that still can remember and the you who is definitely lost.
The border between the You who can restart speaking the language of its essence, practising and hanging out at Nature, and the you who crossed the point of no return, towards the "Society of Civilised Human Being".
.
It's up to you to save yourself from monstrosity and emptyness, from the ruin of "civilization".
.
Protect yourself from this desert of values choosing L'Essenza Sensory Oasis to recharge, in the heart of Tepilora Natural Park, in Sardinia. Through the rediscovery of your senses and of the old values your life is based on, you can now recover your lost relationship with Nature, feeling part of it completely.
.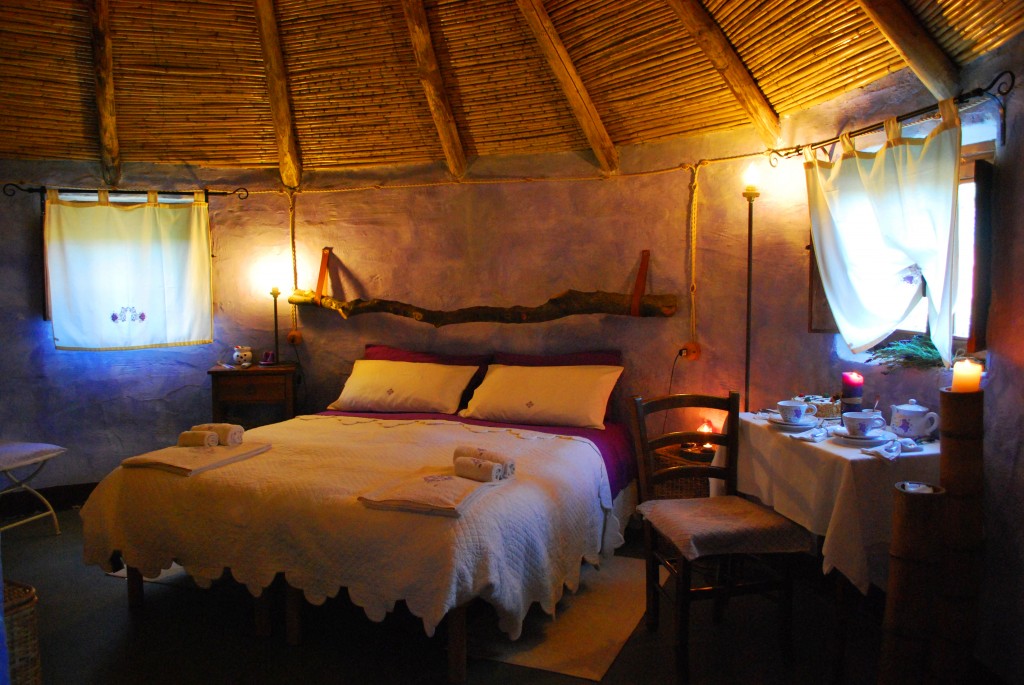 .
Here at L'Essenza, everything has been created exactly to attain this goal.
Four stone and wooden circular rooms with a conic roof, four paths with essential oils, chromotherapy and aromatherapy, wellness treatments and massages, sensorial gardens, yoga and meditation sessions, residential seminars.
.
Since the architecture takes the form of an ancient quadrilobate nuraghe, and the chamber is circular and conical, the energy inside the room moves more intensively than squared buildings.
.
Like millennia ago…
.
Here you enter an ancient, essential dimension, make an original sensory experience inside a hut suite, enjoy total relaxation and wake up regenerated, with an inner strength that comes from a thousand-year-old land.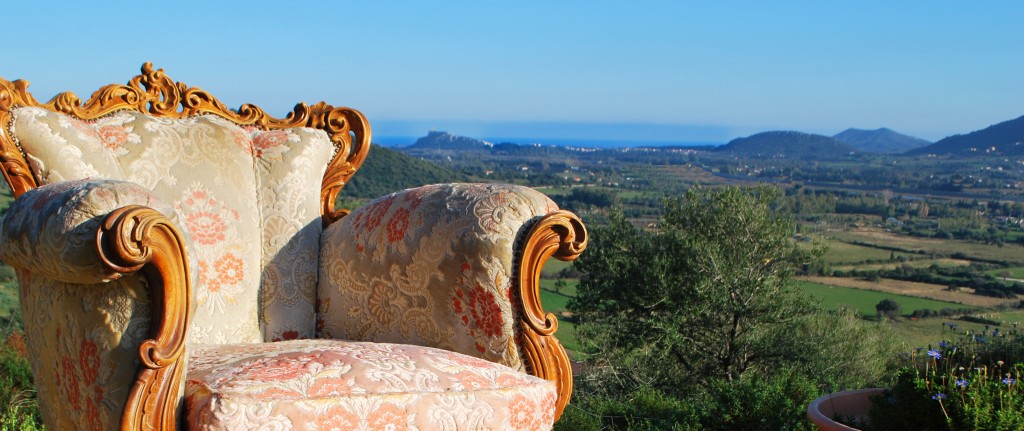 .
Now you can learn again the language of the earth and the sky.
.
You can stop and breath.
Deep slumbers, inspiring dreams, genuine food, a lush nature.
.
If you prefer millions of stars to five stars, don't miss the chance to enjoy again a fully starred sky, the cricket chirping, the scent of spontaneous lavender.
A package studied in detail, which can entirely reawaken everything you thought lost within yourself.
Leave the cloak of routine and resignation.
Now you have no more excuses, because this magic place exists and it's not even on the other side of the world. If you actually want to reach it before it's too late, L'Essenza Sensory Oasis is really close.
Book now your sensory experience in Sardinia:
.