You happened to receive unpleasant surprises on vacation?
You had unpleasant experiences with low cost tourism? Well then you understand that, below a certain threshold, the low price hides:
Overcrowding
Noise and night sounds
Poor service and reception
Underpaid and unmotivated staff
Lack of attention to detail
Imported industrial furniture and furnishings
Products harmful to health and environment
Exploitation of land, animals and people
Polluting choices and practices not environmentally sustainable
.
L'Essenza Sensory Oasis is rather a unique and magical place, where you will find:
Only 4 huts (each of which can be a single, twin, double or triple room): in total, there will never be more than ten guests at a time! Intimacy and relaxation hold crucial in the period of freedom you allow yourself on holiday, and the best atmosphere is one in which everyone feels pampered.
One hectar on a hill with sea view: a natural haven where the only sounds are the wind, the birds and the bells of the flocks; at starry nights, you can hear the crickets.
High standards of quality:

from welcome to

tips

,

everything

is

treated in detail

with love by

Marina

.

Passion is

the key ingredient

of our hospitality,

and

when

we

receive you in our

land

you

can

feel the

warmth

that

comes from the heart

.
Motivated contributors who care about our philosophy: anyone who work here or cooperate with us have the ambition to bring something really precious to people's lives, and receive the just reward!
Thick fabrics, raw cotton, the magic of candles: it does not seem to enter into a guesthouse, but in a warm and cozy home. Each blanket and each tent in the room, each cup and every teapot of the breakfast set, each pillow and every carpet in the main room, any other piece of furniture is a real antique or handmade for us by the best craftsmen on the island.
Our breakfasts are abundant and wholesome, with local products from km zero and organic: fresh fruit, dried fruit and nuts, jams, traditional bread and biscuits, pies and more, all accompanied by a nice cup of tea, coffee or milk.
Each room is full of the finest quality essential oils of plants endemic of Sardinia, that pamper you gently combining with the fragrances of dried flowers lying on the bedside table. Ecoluxury is to bring wonder in your life, trying to preserve the balance of nature: the new responsible tourism is luxurious but environmentally friendly.
No waste: having all the amenities on vacation is possible without polluting. Being travelers do not imply high environmental impact choices, nor harmful behaviors which are typical of mass tourism. The most beautiful experience you can give yourself is to find the unbridled luxury of nature, something that our instinct knows for thousands of years.
.
For us to create and maintain all this, has a price. Treating yourself to a stay here is an investment on your personal and professional future: because your mental and physical health is the basis of any path you want to take!
.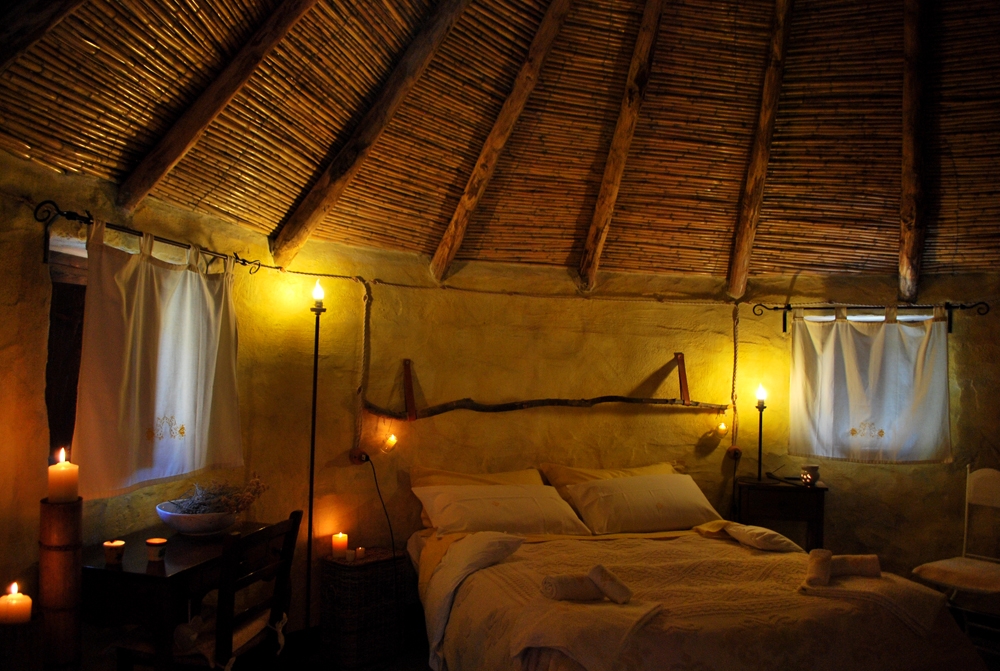 Read in detail the sensory pathways in our hut-rooms and just ask for a quote: if you prefer million stars instead of five, come visit us!
.
Discover more:
.
Write us: essenzasardegna@gmail.com
.