.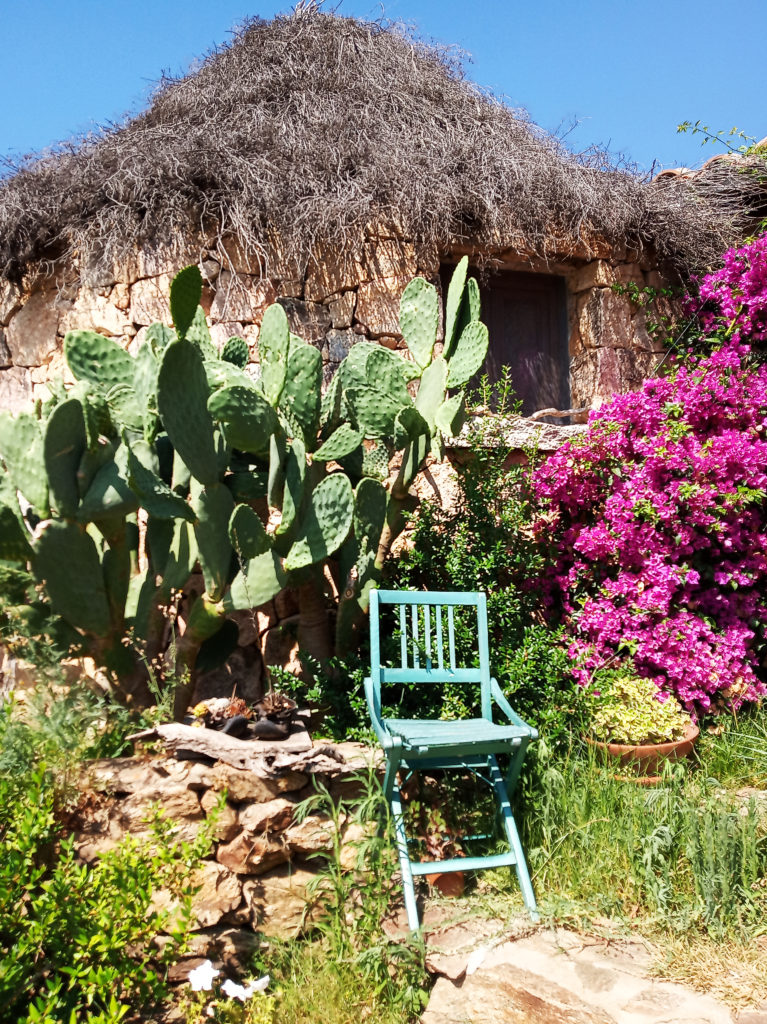 .
Like all successful projects, L'Essenza is born of a passion and love out of the ordinary, of the founder Marina Denti.
Let yourself be carried away by her story, told by herself with an open heart…
.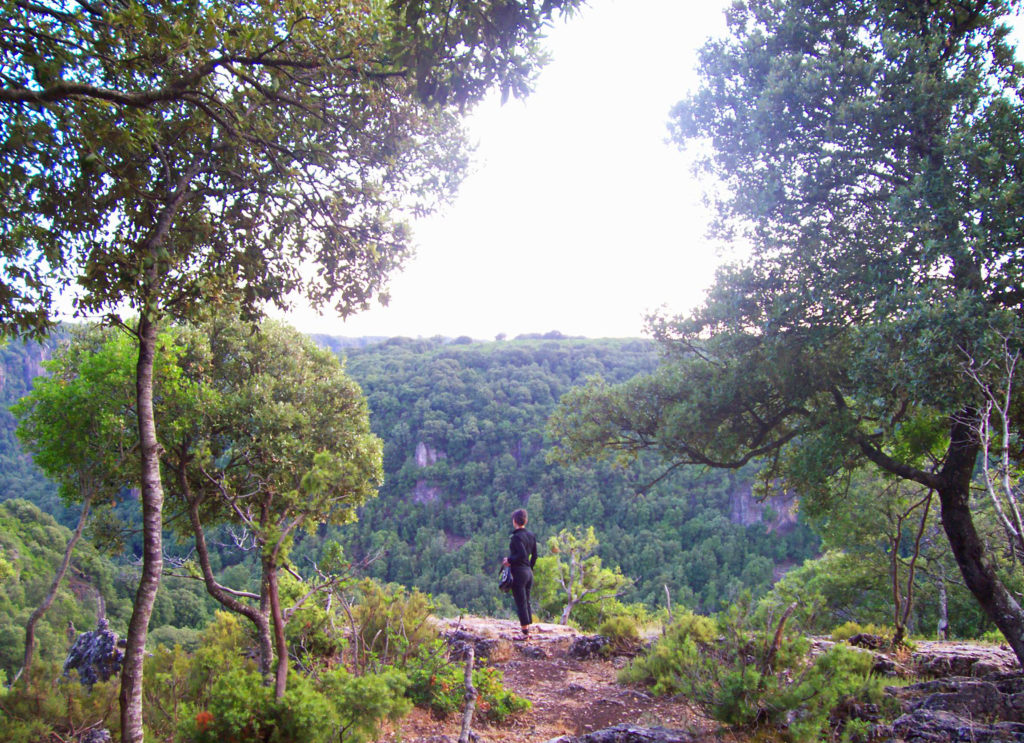 .
"Since I was a child, I waited impatiently on Sundays for my family to make our weekly trip from our town of Nuoro to the countryside — ready to run and do somersaults in the meadows and collect mushrooms, beets, wild fennel, and asparagus. It was something that made me feel alive like never before.
When you love, you have no need to understand what happens, because everything begins to happen within you.
.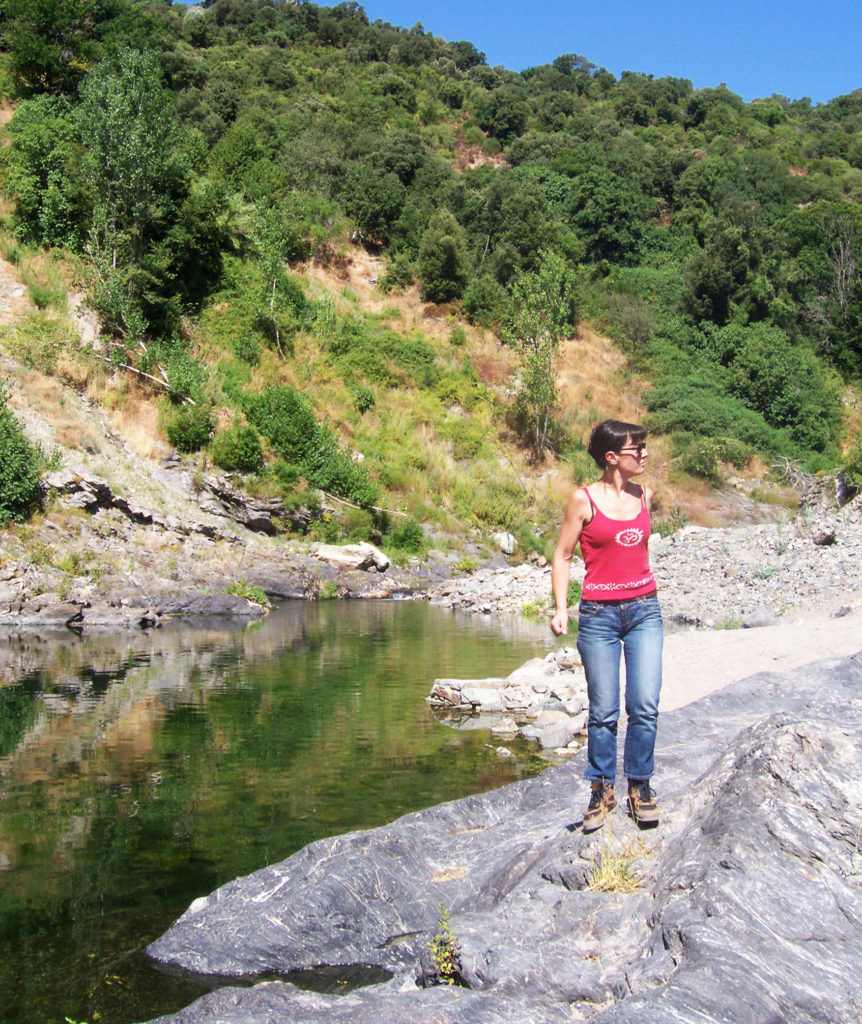 .
Growing up, I chose a course of study that would allow me to learn more about this wonderful world.
Five years for the diploma in agriculture, plus an additional two years for two certificates, "Expert technician in the recognition and cultivation of medicinal and aromatic essences of Sardinia" and "Expert technician in the manipulation and transformation of the medicinal and aromatic essences of Sardinia".
.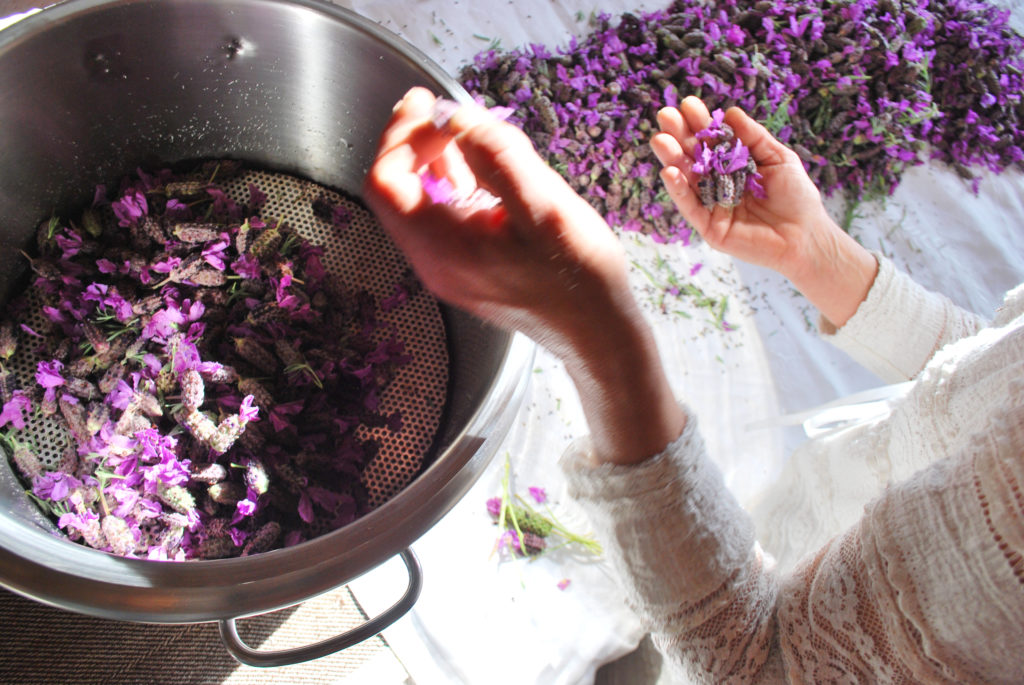 .
But, as often happens to each of us, life has taken me elsewhere.
For years I put myself aside, with dreams locked in the drawer and roads taken with eyes closed.
While the family, society and "duties" took me away from the values ​​and scents that had kept me alive, the memory of the Marina of the past began to fade. For years I lived without feeling my vocation, without giving space to my devotion to Mother Earth, living in different cities and doing the most disparate jobs – and far from nature: in offices, shops, agencies and administrations…
Suddenly I began to see the milestone of 50 years and I was losing myself.
I told myself that if I hadn't changed many things, the best of me would have died forever. I had to do something for myself, or everything I had believed in – beauty, love, harmony with natural balance – would have vanished leaving me as stunned as a war veteran without the joy of living. I suddenly realized that it would end badly.
I had to give up something, or I would have lost everything.
.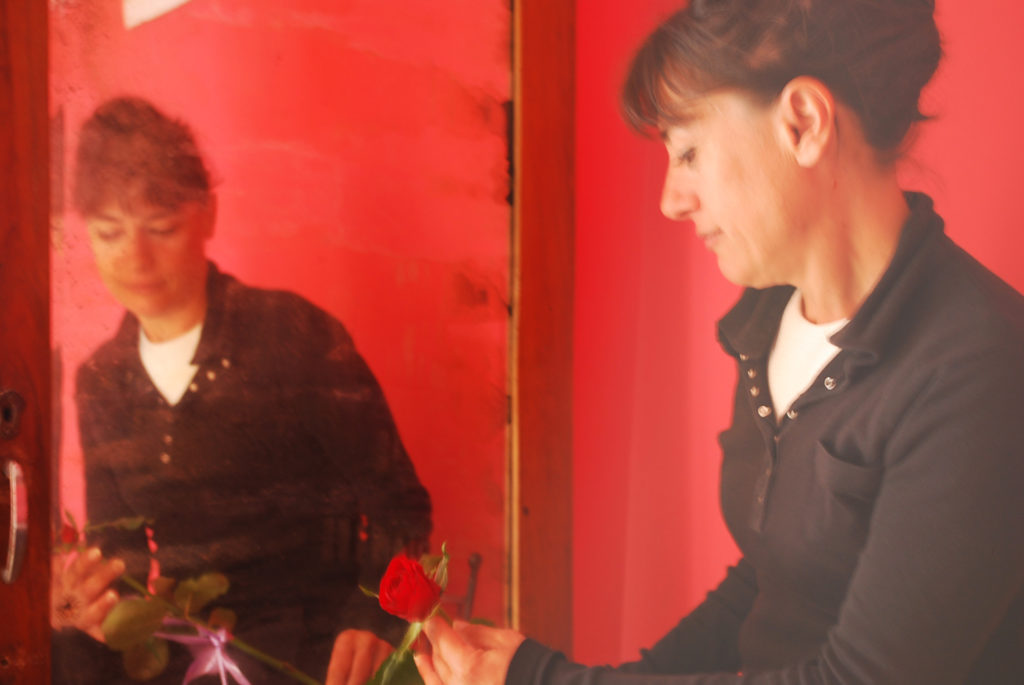 .
I found work in the agricultural and herbal sectors, recognizing this as my true passion.
So I decided "in the middle of my life's journey" to make a change in my life, and to start my own business project. I have been looking for agricultural land for years, that could be perfect for my project, to dedicate myself to the land. I was looking for a small oasis of lost beauty and spontaneity, but this seemed to never arrive.
But I didn't give up. And after two years of wandering in different areas of Sardinia, I found the right place — one hectare of land on a hill — to welcome people from all around the world to experience the real Sardinia.
From here, you can see the sea; the Posada River that flows along the plain; the bird varieties of the Tepilora River Park; the limestone massif of Montalbo, where you can hike up to its peaks; the nearby lake with its magical landscape; the naturalistic oasis of Usinavà; the ancient village of Posada with its narrow streets up to the castle…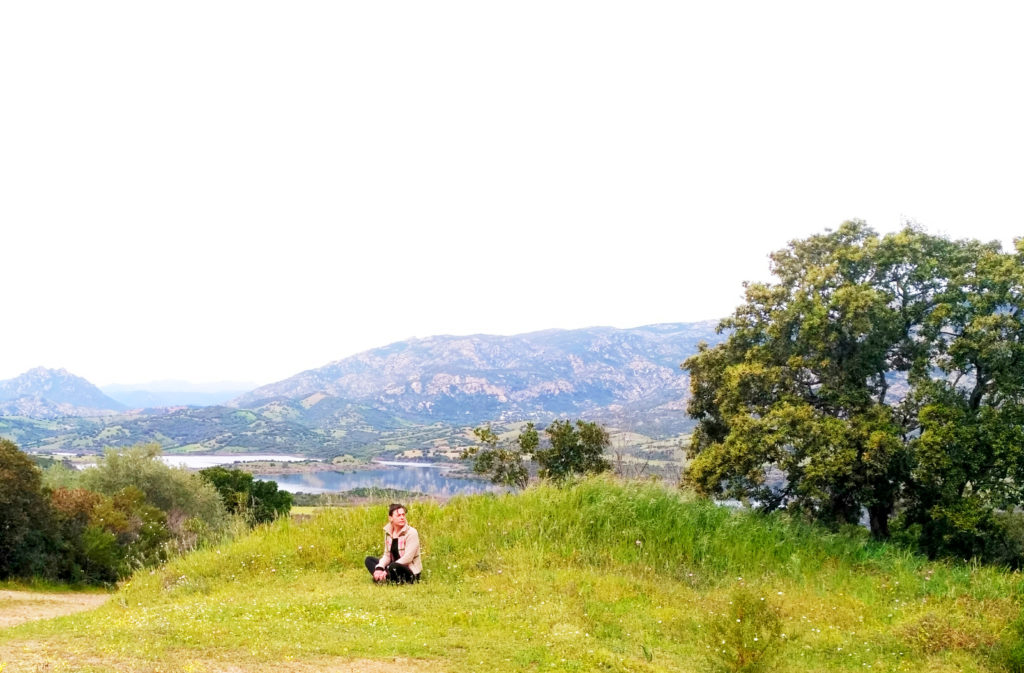 .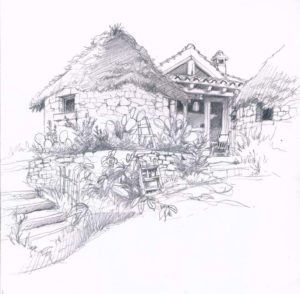 I thought of building a small house that recalled the ancient constructions of Sardinian shepherds, the "pinnettos"; I consulted several texts on ancient Sardinian architecture, construction techniques and materials. One night, during a sudden awakening, I saw the image of that building before my eyes and with a pencil I drew the figure: a four-lobed plan structure.
The well-being that this place gave me led me to reflect on the need to return to the simple, genuine life, without falsehoods and artifices: the essential.
We all need to regain contact with our essence, rediscover the pleasure of touching the earth, listen to nature, observe it up close, feel its scent and taste, receive all the benefits from it, welcome everything it gives us, stay good with the environment around us and being comfortable with ourselves.
This simple little things can save you. I am the living proof…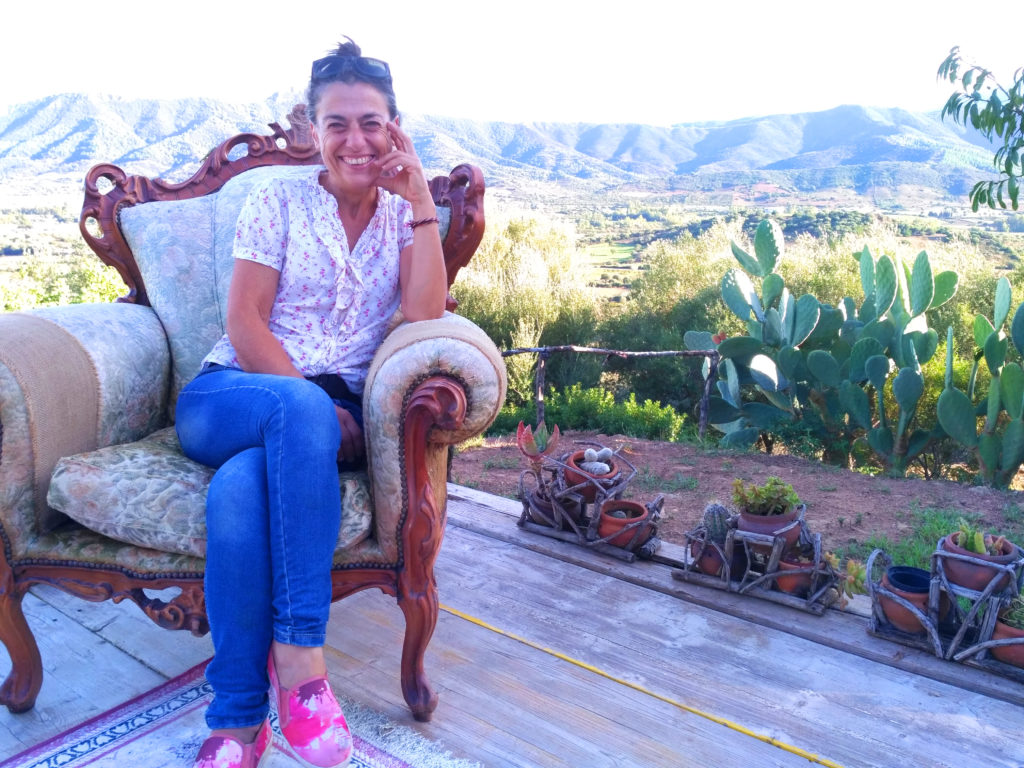 .
This place lets you protect yourself and recharge, in the heart of Tepilora Natural Park in inner Sardinia. Through the rediscovery of your senses and your oldest values, you can recover your lost relationship with nature and feel a part of it completely once more.
The property is made of four stone and wooden circular huts with conic roofs, which are called pinettos — each of which is themed after a type of sensory path and an essential oil: chromotherapy, aromatherapy, wellness treatments, massages, yoga and meditation sessions, and residential workshops.
Since the architecture takes the form of an ancient quadrilobate nuraghe and the chamber is circular and conical, the energy inside the room moves more intensively than in a square building. When you enter one of these structures from an ancient, essential dimension, you live an original sensory experience, enjoy total relaxation, and wake up regenerated, with an inner strength that comes from this 1,000-year-old land.
.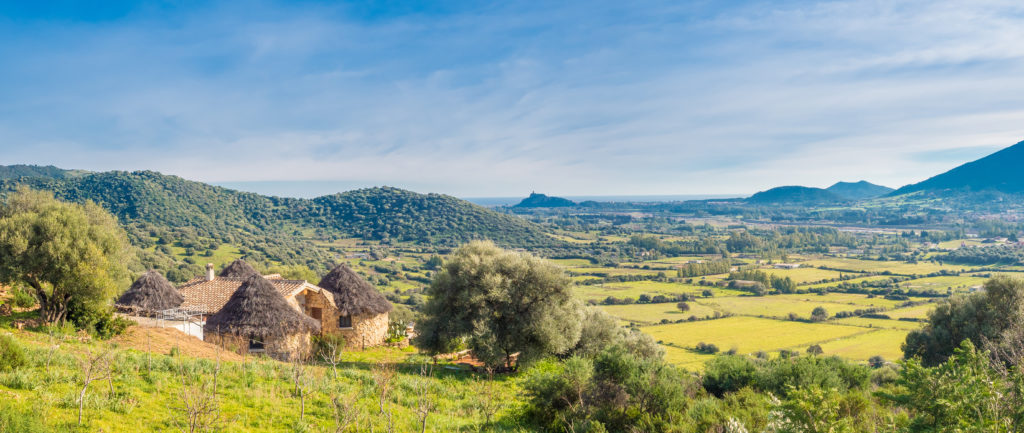 .
In these 10 years of business start-up I have had to fight even more for the survival of my dream, between bureaucratic obstacles, administrative difficulties, envies and uncertainties…
But now we are a team: me, a mother with a passion for officinal plants, and my globetrotting daughter, who came back to Sardinia to give back with the knowledge she has gained. What we love the most, which is also the biggest challenge, is being a mother and a daughter working together for the great Mother — creating an oasis of ancient values, a place where every guest can finally feel at home in his or her essence, finding connection with life through the senses again.
From our passion for medicinal plants, from the desire to spread all the love for the earth and its fruits, and from the desire to share this peace and well-being with other people, was born L'Essenza Sensory Oasis.
If you feel that this place is also your place, we are waiting for you".
Marina
.