.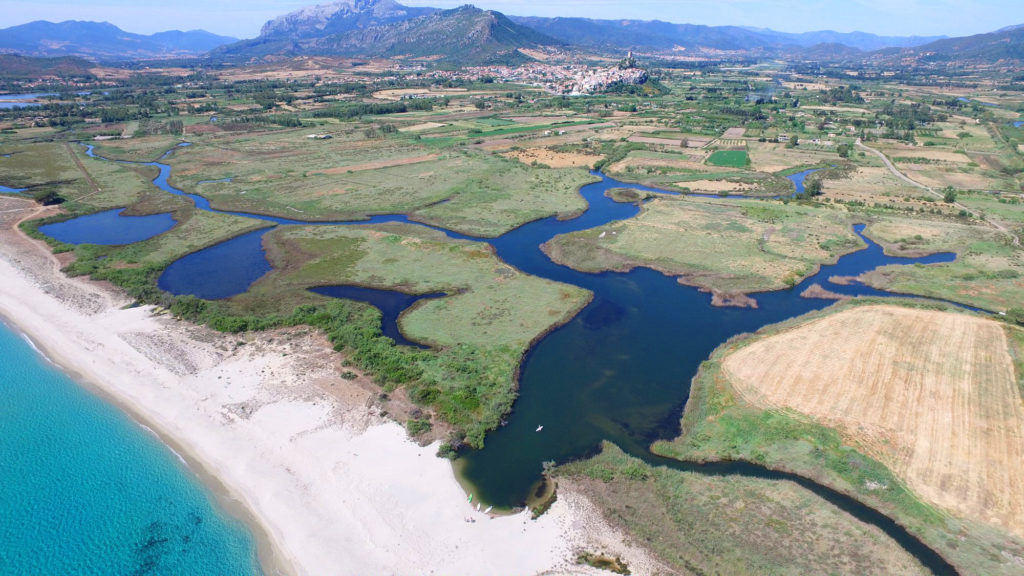 .
"Summer? Better if ecological.
Almost 1 Italian out of 2, according to the National Observatory on Sustainable Lifestyle promoted by Lifegate, believes that sustainability is an important theme (not just a fashion trend) and central for choosing a holiday.
87% of users on Booking have sought international travel with low impact on the environment (2018).
Here are 4 ideas in Italy to start with a new ecological attention…"
This is how the report "A sustainable dive" begins, on the italian monthly "DOVE" that this summer has chosen us as guesthouse for the Sustainable Sardinia Tour in the Tepilora Natural Park!
"This Unesco biosphere reserve, which won the second Oscar of Sardinian Ecotourism 2019, includes over 70 thousand hectares between Olbia and Nuoro, in one of the wildest areas of Italy.
Here we walk between deer and boars, eagles and moufflons, ponds and cork woods. With wellness break at L'Essenza Sensory Oasis…"
.
.
In the Tepilora Park there is L'Essenza Sensory Oasis, the only natural oasis that awakens your senses with essential oils in eco-chic huts.
Each room is circular with a cone-shaped roof, like the ancient huts of central Sardinia, and follows a dedicated sensory journey.
Since the architecture takes the form of an ancient four-lobed nuraghe, and the room is circular and conical, the energy inside the room moves more intensely than in square buildings.
Here you enter an ancient, essential dimension, make a unique sensory experience, enjoy total relaxation and wake up regenerated, with an inner strength that comes from a millenary land.
The spontaneous nature will help you to get rid of what weighs on your heart, while the essential oils in the sensory hut will also work in your sleep on your unconscious memories.
In this small eco-chic guesthouse, there are only four sensory paths linked to the four pinnettos rooms, so there will never be more than four pairs at a time:
White Room with Myrtle essential oil
Green Room with Juniper essential oil
Purple Room with Lavender essential oil
Yellow Room with essential oil of Helichrysum
This, for example, is the Juniper Room, with rebalancing and invigorating essential oil, extracted according to the tradition of the oldest family of herbalists on the island:
.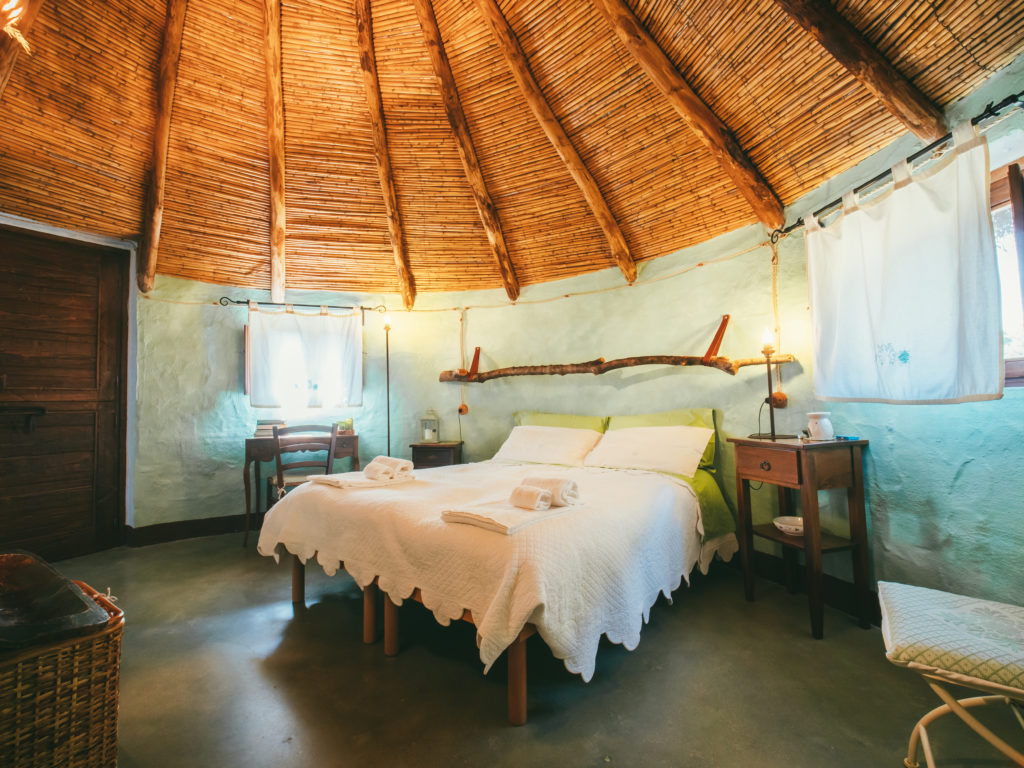 .
If you prefer million stars instead of five, come and find yourself.
80 thousand hectares of uncontaminated nature, breathtaking sunsets, scents that reconnect you with the whole universe.
All this is waiting for you.
Choose your dates, we'll take care of the rest: