.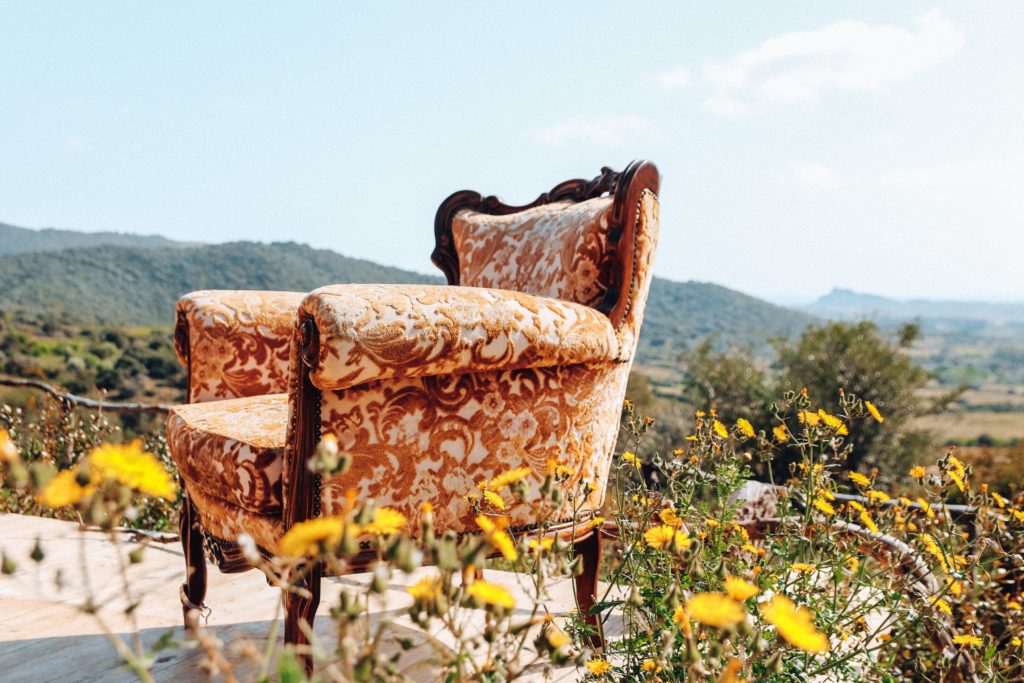 .
L'Essenza has been selected in the World Top 10 of May on Reise-top10.de, the German blog of "Top 10 trips" as the only destination in Italy!
We brought Italy into the top 10 ranking along with Spain, France, Estonia, Japan, Greece, Austria, Croatia and Germany!
In this blog, only "hotels and destinations that readers should consider when planning their next trip" are presented.
The author wrote to us "During my research I came across your fantastic hotel that I would like to present in our May Top10".
Certainly the best time to take a vacation here!
.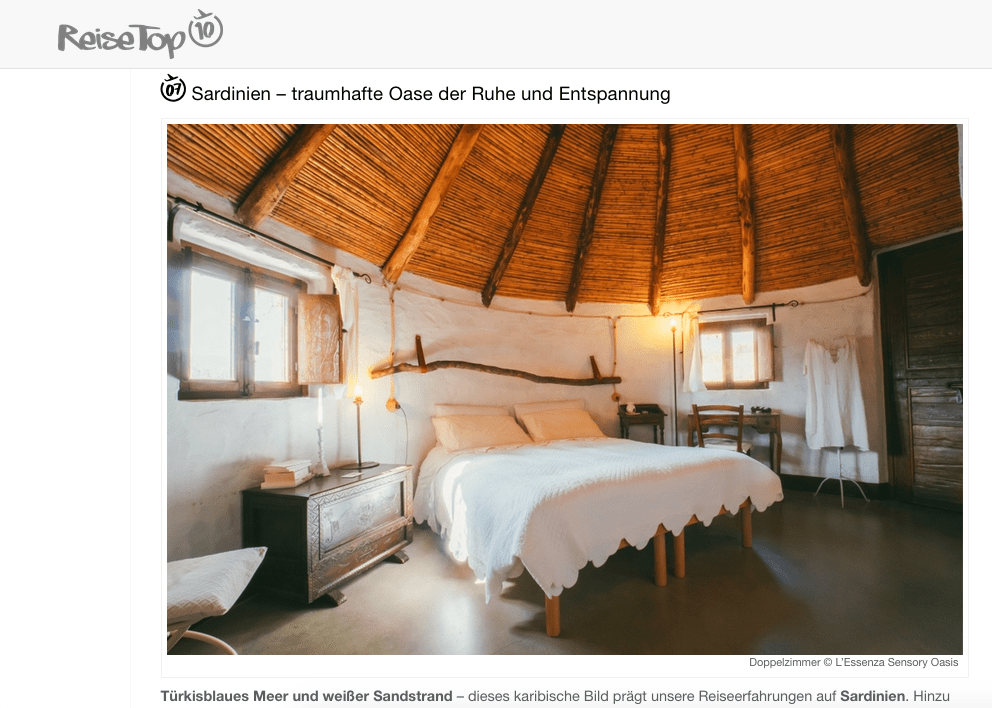 .
Here's what she writes about us:
.
Sardinia: dreamlike oasis of peace and relaxation
.
"Turquoise sea and white sand beach: this Caribbean image characterizes our travel experiences in Sardinia. Add to this the fantastic food and the happy Sardinians. In fact it is so preferred by us that it surely must be in a Top 10 of May. Because now temperatures rise to 24 degrees and more, with the beauty of 9 hours of sunshine a day. And all this in the low season.
In addition to all these salient points, which already speak for themselves on a trip to Sardinia, we have also chosen a true main course as a hotel.
Surrounded by nature in the northeast of the island, L'Essenza Sensory Oasis is a dream oasis of peace and relaxation. Built on a holistic concept, the guesthouse offers 4 rooms furnished with care in traditional round "Pinnettos" like the ancient huts of the shepherds. But don't be fooled by the name, here you will be offered luxury in a completely new way. Of course, the interiors are themed for the huts, furnished with today's comfort standards including private bathroom, air conditioning and wifi. Here you feel like home.
If this is not enough for relaxation, you can take advantage of the wide range of aromatic therapies and medicinal herbs. The staff also organizes exciting walks in the area. It is difficult to leave this place, but only 10-20 minutes away are the dream beaches where you really feel in the Caribbean of Europe. Start the day with a yoga session, or book a massage early in the morning and then go sunbathing on the beautiful coast.
All the best is right here and we can't wait to book our wellness holiday in Sardinia!"
.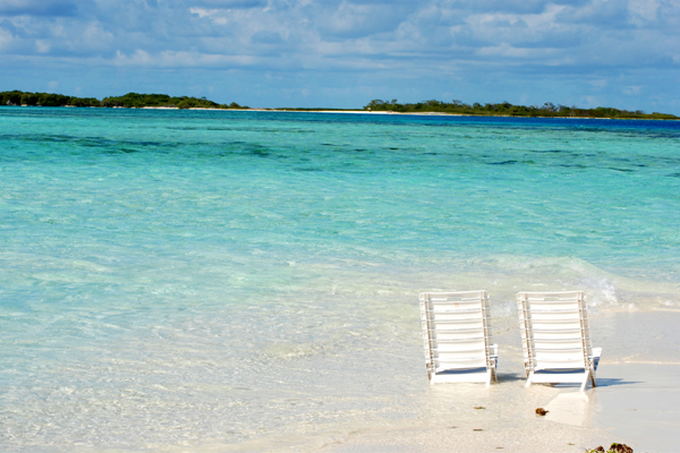 .
Just choose your dates, we'll take care of the rest:
.